FRANCESCA CAPONE // text means tissue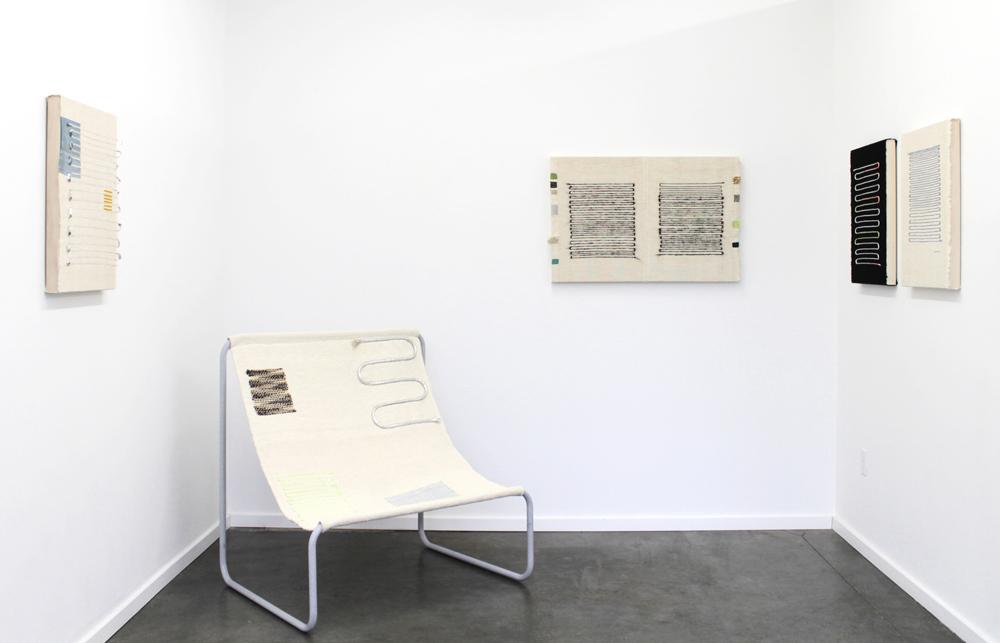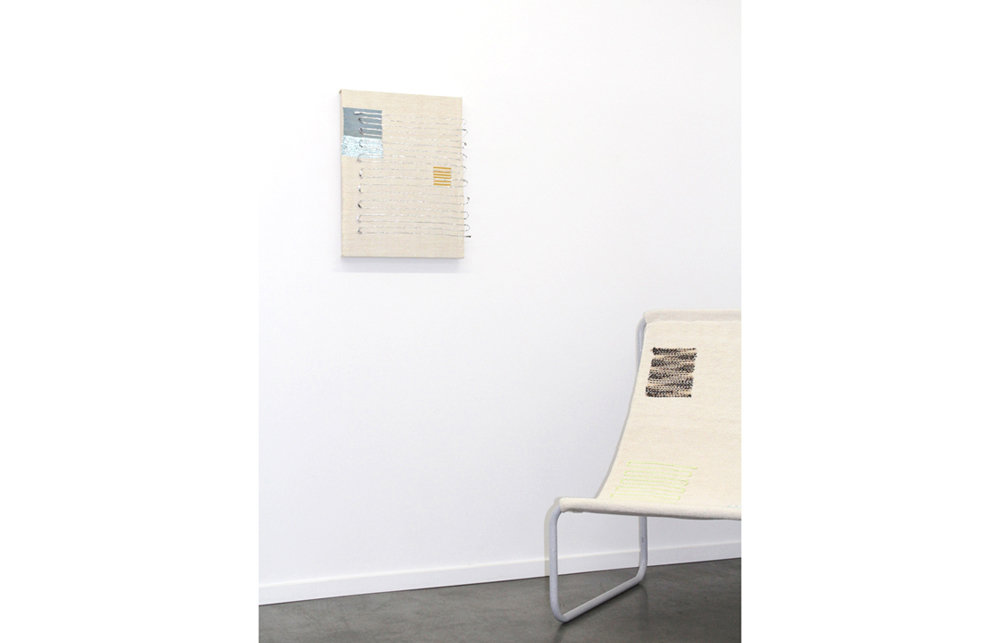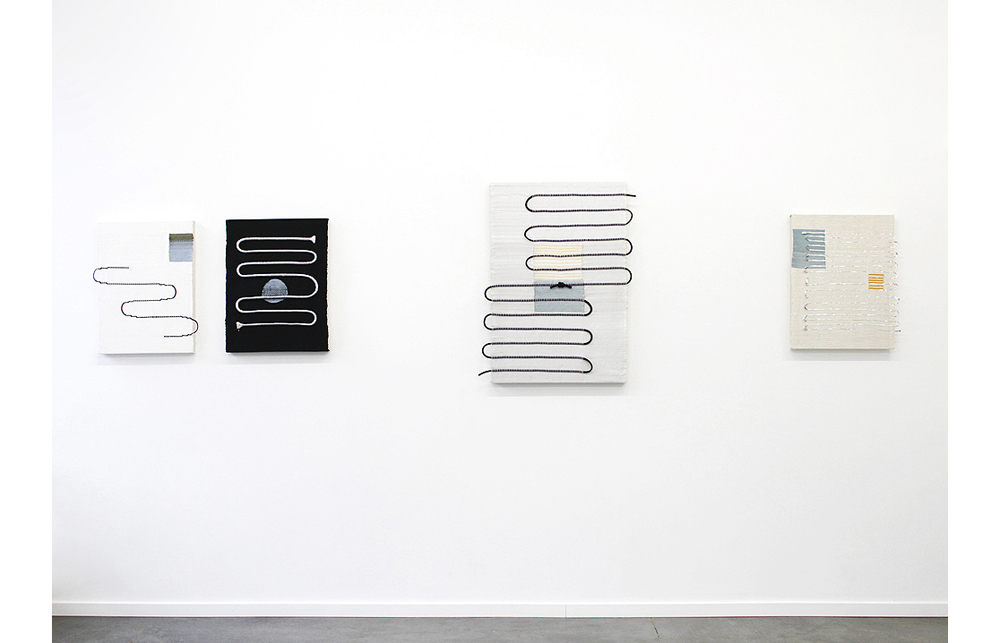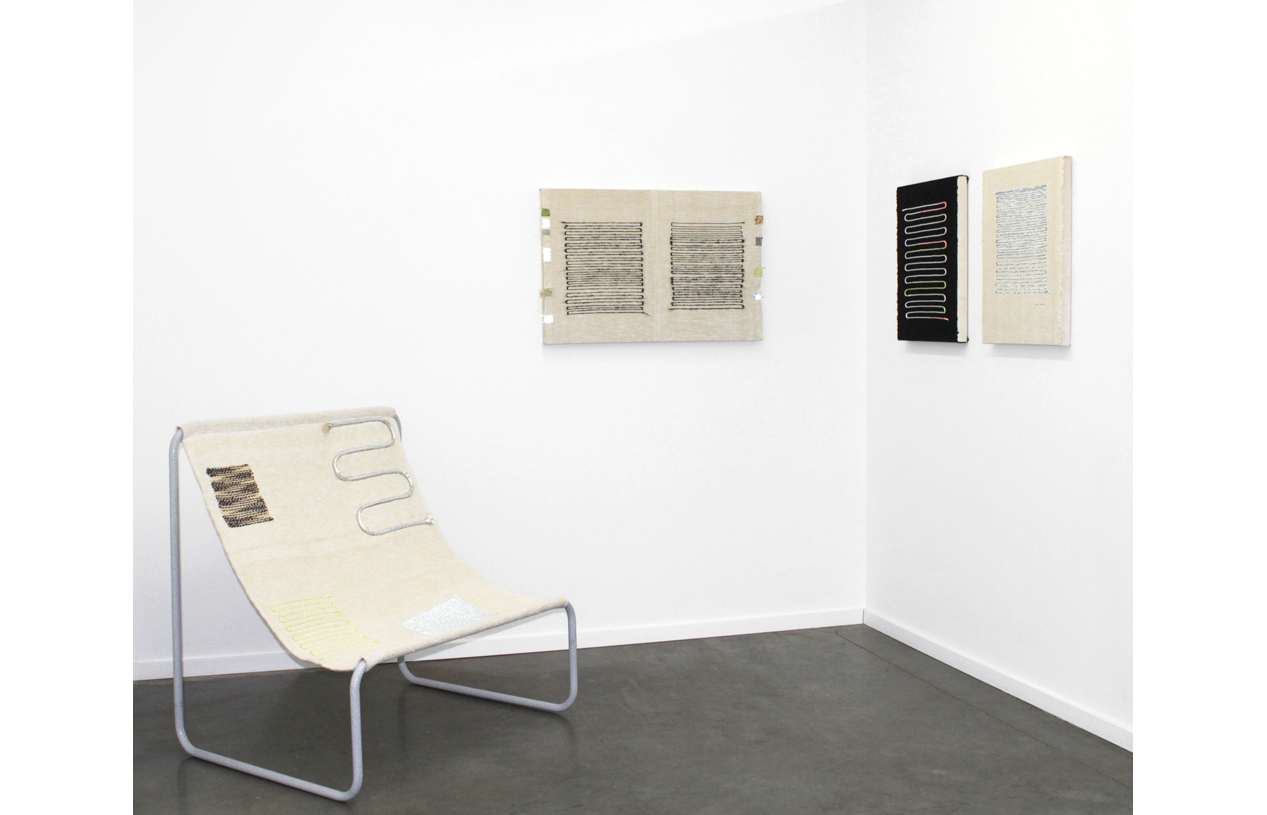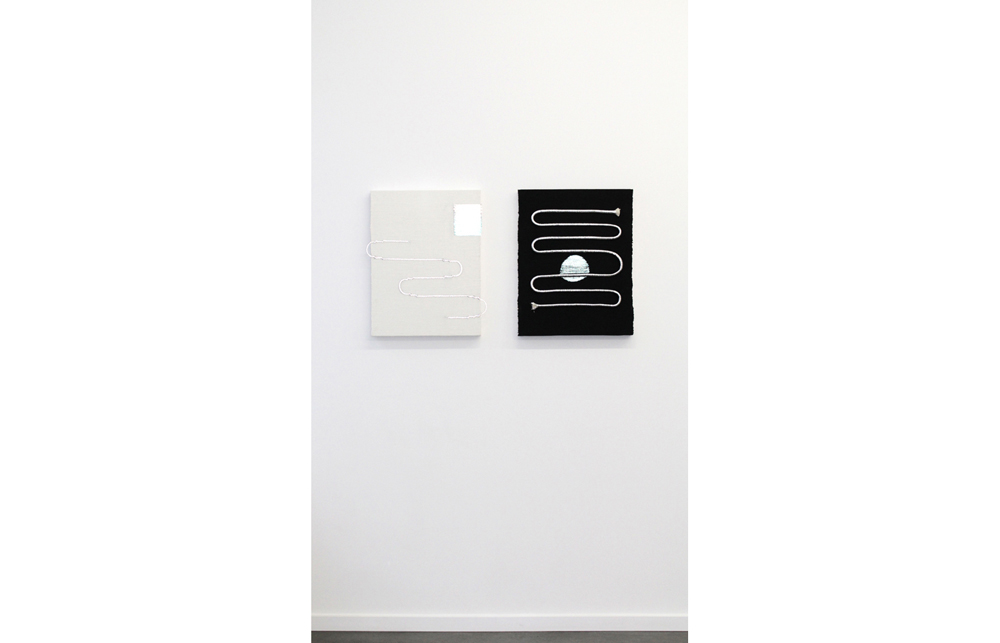 On view February 2–February 26, 2017
Opening reception Sunday, February 5 (3–5 p.m.)
Publication release & reading* Sunday, February 26 (3–5 p.m.)
Text means Tissue; but whereas hitherto we have always taken this tissue as a product, a ready-made veil, behind which lies, more or less hidden, meaning (truth), we are now emphasizing, in the tissue, the generative idea that the text is made, is worked out in a perpetual interweaving; lost in this tissue—this texture—the subject unmakes himself, like a spider dissolving in the constructive secretions of its web.
—The Pleasure of the Text, Roland Barthes
Text means Tissue is an exhibition exploring intersections of the body, cloth, and language, with a focus on femininity. The exhibition features woven textiles by Francesca Capone and a collaborative sculpture with LikeMindedObjects, and is accompanied by a publication of the same title comprised of writings and textiles from over thirty artists, centered on women's relationships with cloth. Parallels between textile and feminine nature are numerous, and appear repeatedly throughout history and art. Textiles have functioned as a surface onto which women have expressed their experiences and, more functionally, clothed and protected themselves and their families. Text means Tissue proposes that the articulation of ideas in cloth and writing are interchangeable as modes of feminine expression. Through this expanded use of language, the project creates a contemporary framework for a dialogue that women have been shaping for centuries.
With contributing artists: Alexandra Barlow, Anna-Sophie Berger, Jen Bervin, Amaranth Borsuk, Tess Brown-Lavoie, Charity Coleman, Corina Copp, Elizabeth Crawford, Alayna Rasile Digrindakis, Ricki Dwyer, Catie Hannigan, Marwa Helal, Emily Hunt, Lucy Ives, Rin Johnson, Mariette Lamson, Sophia Le Fraga, Monica McClure, Helen Mirra, Katy Mongeau, Kristen Mueller, Vi Khi Nao, Patricia No, Antonia Pinter, Anahita Jamali Rad, Emmalea Russo, Molly Schaeffer, Martha Tuttle, Rachel Valinsky, Cecilia Vicuña, Rosmarie Waldrop, Tali Weinberg, and Laura A. Warman.
Francesca Capone is a visual artist, poet, and textile designer. Her book Writing in Threads (2015) focuses on textile poetics and is available through Printed Matter. She has exhibited at Whitechapel Gallery in London, LUMA/Westbau in Switzerland, Textile Arts Center in NYC, and 99¢ Plus Gallery in Brooklyn. She has been an artist in residence at the Anni and Josef Albers Foundation, Andrea Zittel's A-Z West, and the Haystack Mountain School of Crafts. More of her published work can be found at Gauss PDF, Tunica Magazine, Poor Claudia, Petrella's Imports, and in The New Concrete from Hayward Press. Her academic work includes lectures and workshops at Brown University, Rhode Island School of Design, Reed College, University of Washington, and Alberta College of Art and Design, among others.
* Reading with Patricia No, Anahita Jamali Rad, Alayna Rasile Digrindakis, Catie Hannigan, and Molly Schaeffer.
PRESS & MORE
Limited edition artist book
Sight Unseen gallery feature by Jill Singer
10 Portland Art Exhibits that Stand Out by Briana Miller, The Oregonian Winter Arts Guide, January 1, 2017
Interview with Gabi Lewton-Leopold
IMAGES
I don't know how people have enough time I feel like I'm falling through mine (ML)
A collaboration with LikeMindedObjects
To request a price list for this exhibition, please email info@nationale.us